Quote: Trust the Reason!
Quote: Trust the Reason!
"Some people AREN'T meant to be in your life and that's OKAY! When GOD removes negative people from YOUR LIFE there IS a REASON! You got to TRUST that REASON!"

~Lee-Anne D.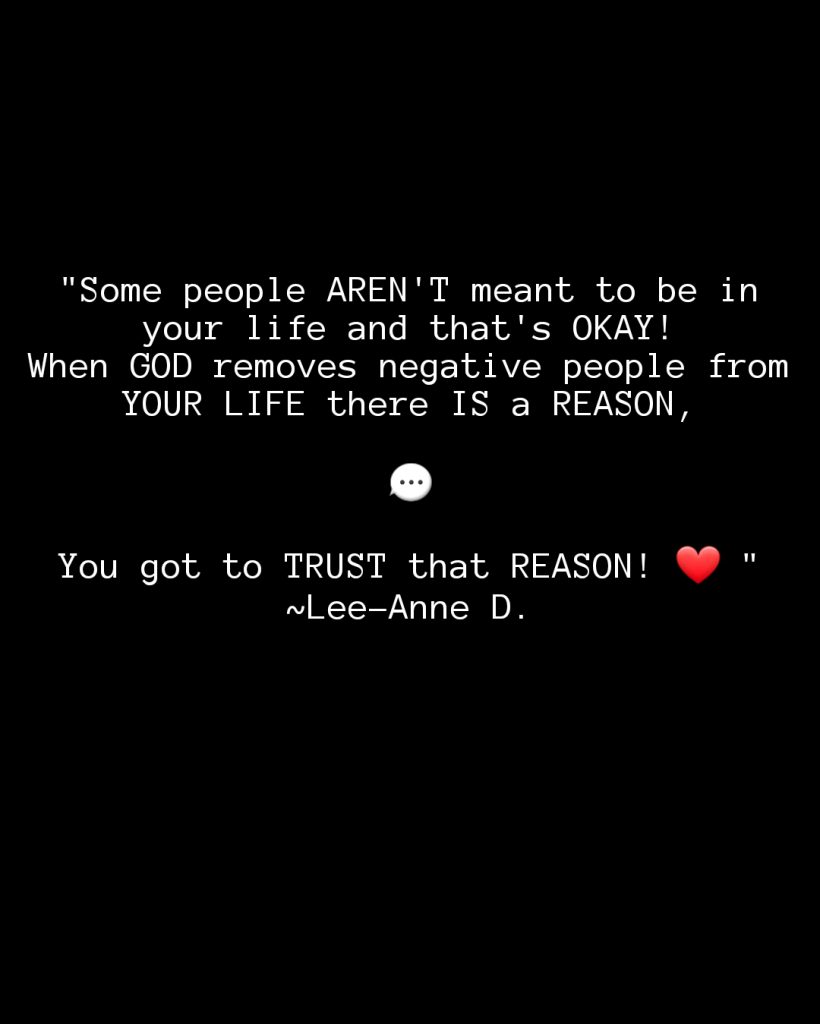 Have you often wondered why some people act indifferently or perhaps change over time? God eventually finds a way to get such people out of your life. Toxic environments are detrimental to your peace. Never feel bad for those who treat you indifferently or with jealously or animosity. Never feel upset about missing out even though they're unreasonable; Just because they were an integral part of your life. Sometimes good things happen when we least realize them. You will find all your answers someday. One day you will see why God removed the negatives from your life. When you can't change people or situations, it's best to avoid them. Fill your life with beautiful things – memories and people that make your journey worthwhile. YOUR LIFE IS BEAUTIFUL AND SO ARE YOU! You are a gift to us, to all around you and your well being is important. God is in-charge, trust that and HOLD onto FAITH! Stay blessed! Stay Happy!! And never ever worry.