Being Grateful
Being Grateful
When will we learn to stop comparing our lives with those around us and just be happy with the present? When will we learn that trust and faith mean placing every little worry into the hands of our God? When will we learn to be grateful for what we have instead of only craving for more?
Isn't it a miracle that we already have what we have, achieved so much we couldn't and are still alive and healthy?
Let's be grateful for the big things, small things and everything in-between. Let us try not to complain and be happy in this moment. Let's learn to settle with what God gives us even if others may think it isn't the best we've got.
Believe without any doubt that only God knows what's best for us and he gives us the BEST we need at the right time!
~Lee-Anne D.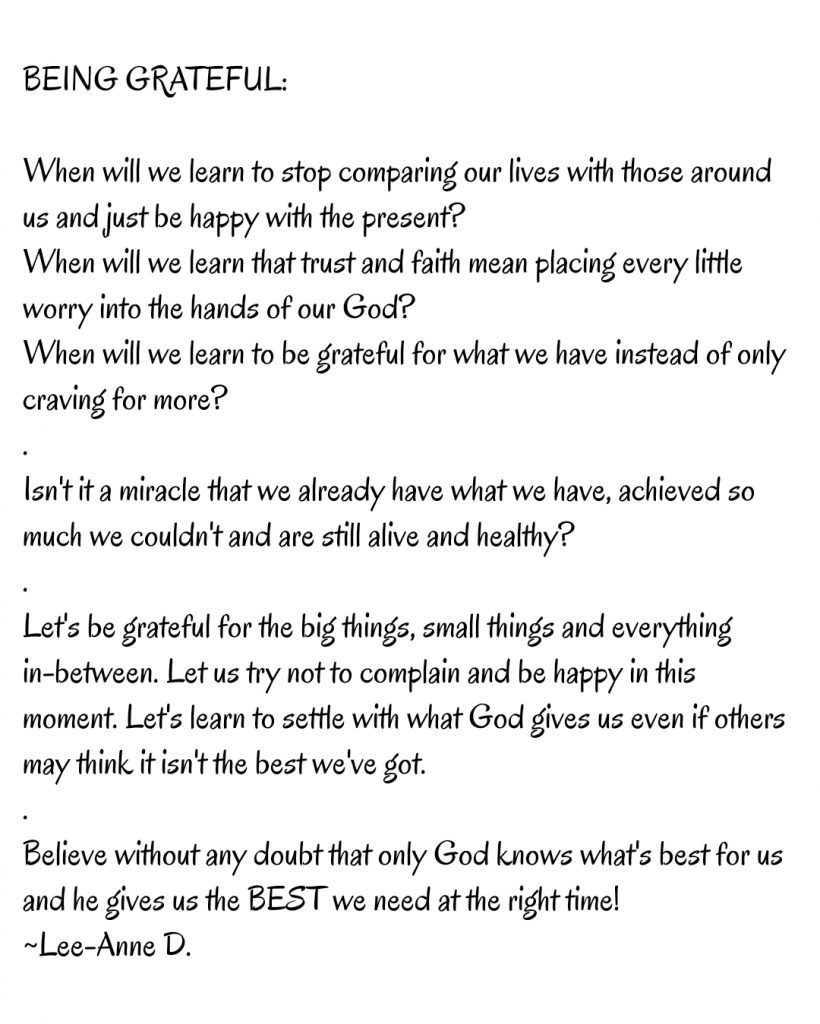 "Let us be grateful for this moment and this instant, for once that goes away, it becomes a memory!"

~Lee-Anne D'Costa