Poem: Psalm 91 promise
Poem: Psalm 91 promise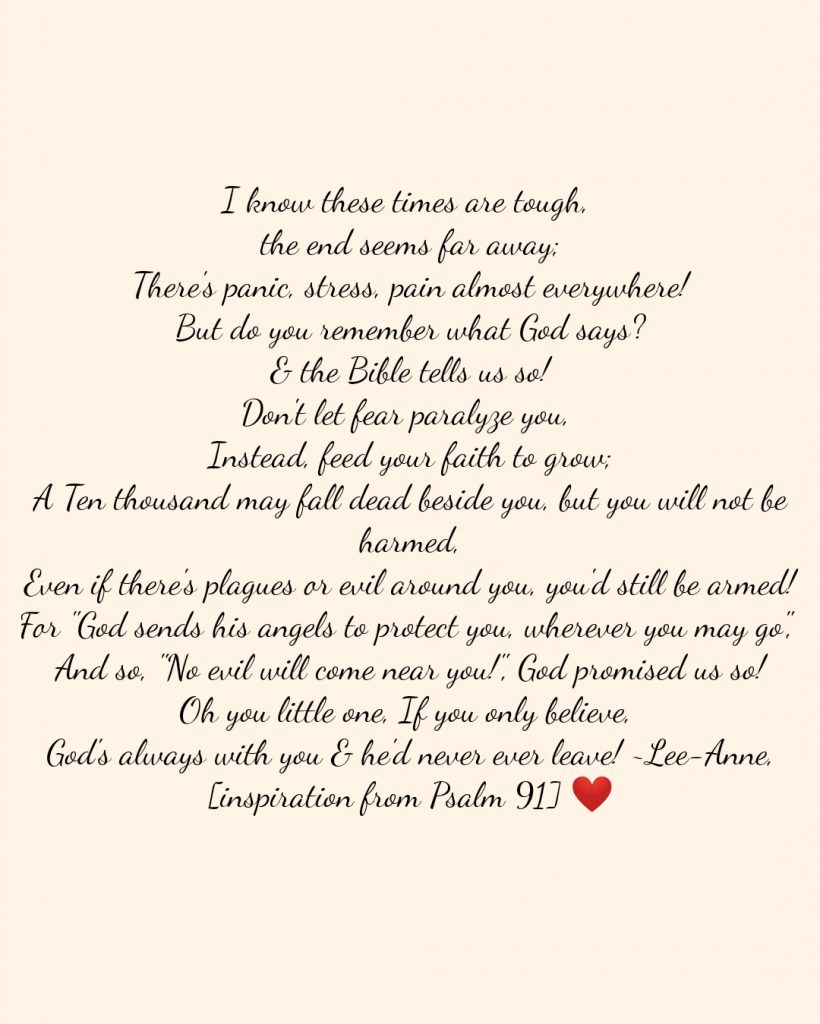 I know these times are tough, the end seems far away;
There's panic, stress, pain almost everywhere!
But do you remember what God says? And The Bible tells us so!
Don't let fear paralyze you, instead, feed your faith to grow;
A Ten thousand may fall dead beside you, but you will not be harmed,
Be there plagues or evil around you, you'd still be armed!
For "God sends his angels to protect you, wherever you may go",
And so, "No evil will come near you!", God promised us so!
Oh you little one, If you only believe, God's always with you & he'd never ever leave!
~Lee-Anne, [inspiration from Psalm 91]